About IRI - Our People, Our Team Is Our Company
Our Corporate Leadership, Management and Development Team
We emphasize - in our Four Pillars business model and methods - in everything we do with products and clients - the Importance of TEAM and how that builds Strength - as an organization, as products, as service, and as an Indomitable Force that can overcome the problems that come with any organizational entity.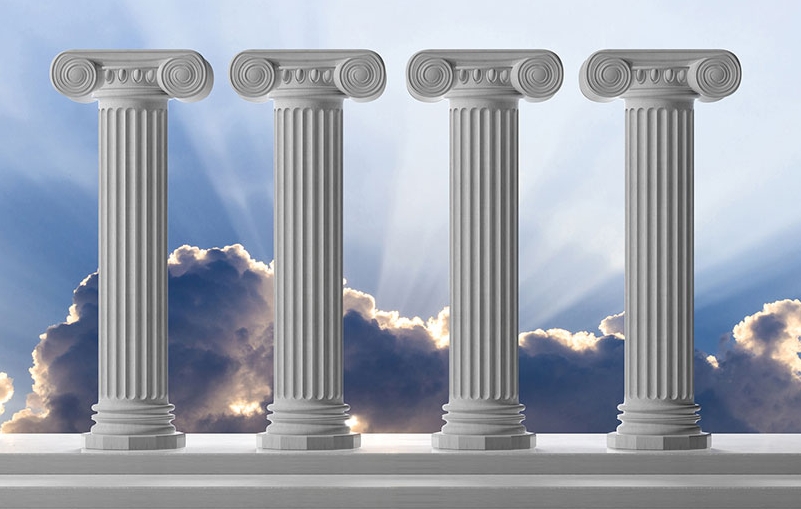 We Are a Team and we play to Win for the corporations, universities and organizations We Serve.
---
Intelligence Renaissance Industries (IRI) is organized with a fiduciary Board of Directors ("BoD") and our Executive Management Sphere ("EMS", the "Sphere"). We also have a Board of Advisors ("BoA").
These persons are collectively responsible for the Company and its four major business divisional units, the component internally-held companies: OASIS Social Collaboration, C4L Intelligence Systems, KOIN information networks and currencies, and OHI Health Intelligence, as well as, through them and by acquisition or hjoint-venture terms, our additional corporate family members, both wholly-owned and those shared with other equity-holders.
Our Board of Directors consists of two component groups:
[1] Select members of the Central Executive Committee and the Executive Council (see below; together these groups comprise all the executive officers who are the senior managers of corporate functions among all the business units within the Company) plus
[2] Five external (non-management-officer) board members from the global business community.
The Executive Management Sphere is comprised of three organizational bodies:
Central Executive Committee ("CEC")
Executive Council ("EC")
Corporate Management Team ("CMT")
Our Board of Advisors (BoA), although not formally employees or fiduciary directors, plays a significant role in guiding the course of our Company through their advice, mentorship and engagement in contractual work for the Company. The BoA consists of eminent specialists who are subject matter experts serving in both internal and client-focused consultancy roles, spanning all fields pertinent to IRI activities - science, technology, engineering, mathematics, operations, marketing, communications and finance. These Advisors contribute to STEM and busuiness development and are engaged as senior consultants and team members on specific projects in which their subject matter expertise is directly relevant.

Select appointed members of the Executive Management Sphere are also members of the Board of Directors.




Central Executive Committee (CEC)
The Central Executive Committee consists of executive officers and assistants who oversee the major divisions of corporate functions and who work with and through the Executive Council and Management Sphere team members in the control of operational, technical, and resource units of the Company.

Principal Executive Officer ("CEO") and Science Officer
Dr. Martin Joseph Dudziak, PhD
Chairman of Board of Directors



Martin, "Dr. D", received his Doctor of Philosophy (PhD) from the Union Institute and University, in a program of study involving studies and mentoring from eminent physicists and advisors at Johns Hopkins Univ., Georgia Institute of Tech, Oxford Univ., and Univ. of London, following his Master's from Johns Hopkins and his Bachelors from Colgate Univ.

Martin has, among his record of achievements:
Development of the theory of Reflexive Topological Dynamics, a fundamental unification of quantum mechanics (and particle physics) and general relatiity (and gravity), with direct implications for biology and neuroscience
Engineer @ Martin Marietta Aerospace, leading a team that developed the first functional and deployed AUV (autonomous underwater vehicle), designed for the US Navy
Developer of CommonHealthNet and IMedNet, the first true telemedicine systems operating on the internet, internationally
Inventor and Developers of several new techniques for measuring bioelectromagnetic signals and signatures in neuronal cell structures including cytoskeletal microtubules
Founder, Silicon Dominion, designer and developer of OpenStream and OpenNet, the first true social media and teleconferencing system on the internet
Designer of Futures Gateway, an international program for STEM education projects for youth ages 12-18
Designer of Sano y Salvo and SafetyNet, pioneering internet web-based applications for anti-trafficking and aid to victims and potential victims
Initiator and prime architect of ASTRIC, a system for employing cooperative robots to aid in deflecting collision-course asteroids
Founder of Tetradyn Ltd and co-designer of one of the world's first PCR-based mobile diagnostic systems for detection of infectious viral diseases including H1N1 and other influenza variants
Visit also, to learn more of Martin's Work:

MDudziak & Company - Private Consultancy




Social Programs Management Officer ("COO")
Ian Kellam
Member of Board of Directors



Ian graduated from The University of California, Santa Barbara with a degree in Psychology and Philosophy in 2011. He currently holds a CADC III in California. He is an experienced Program Director specializing in overseeing the operations of treatment programs for individuals who struggle with substance use disorders, mental health disorders, trauma, etc. in San Diego, CA.

Ian possesses expertise in program development, operations management, and the development of successful teams. He is a graduate of the University of California at Santa Barbara.