About IRI - Our People, Our TEAM
Our Corporate Leadership, Management and Development Team
We emphasize in our Four Pillars business model and methods - in everything we do with products and clients - the Importance of TEAM and how that builds Strength - as an organization, as products, as service.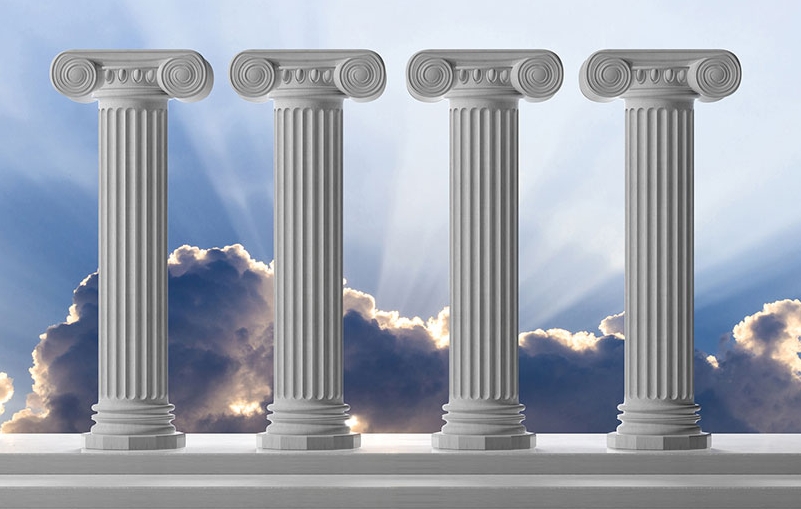 We Are a Team and we play to Win for the corporations, universities and organizations We Serve.
---
Intelligence Renaissance Industries (IRI) is organized with a fiduciary Board of Directors (BoD) and our Executive Management Sphere (the "Sphere"). These persons are collectively responsible for the central Company and its six major business units, the component companies: OASIS Social Collaboration, C4L Intelligence Systems, Vulkan Element Reserve, CUBIT Cybermachines, Vita Health Technology, and Exoplanetary Corporation., and our additional corporate family members, both wholly-owned and shared with other equity holders, such as Elea Corporation.
The Management Sphere is comprised of three organizational bodies:
Central Executive Committee
Executive Council
Management Sphere
IRI also has a Board of Advisors (BoA), consisting of eminent specialists in all fields pertinent to IRI activities - science, technology, engineering, mathematics, operations, marketing, communications and finance. These Advisors contribute to STEM and busuiness development and are engaged as senior consultants and team members on specific projects in which their subject matter expertise is directly relevant.
Select appointed members of the Management Sphere are also members of the Board of Directors.
Central Executive Committee (CEC)
The Central Executive Committee consists of executive officers and assistants who oversee the major divisions of corporate functions and who work with and through the Executive Council and Management Sphere team members in the control of operational, technical, and resource units of the Company.
Chief Executive Officer and Science Officer (CEO/CSO): Martin Joseph Dudziak, PhD
Chairman of Board of Directors


Board of Directors (BoD)
The Board of Directors consists of the Executive Council (see below, consisting of five executive officers and assistants who are the senior managers of corporate functions among all the business units comprising the Company) plus five external non-officer board members from the business community.
Leah Nelms


Leah has 25+ years of experience in health care and was instrumental in six successful startup companies and new product line implementations. Her primary expertise includes contracting with payers and large health systems, introducing new technologies to various target markets, and building and managing the operational infrastructure to streamline productivity resulting in increased revenue.

Ms. Nelms led several regional and national organizations, including serving as the administrator for the entire surgical business unit of University of Florida Health, Executive Vice President of Operations at HealthScreen America, Executive Director at HealthHelp, Senior Director of Family First Health Care for the University of Chicago Health System, and Regional Manager for HealthCare USA. Leah was an integral part of management teams that successfully raised millions in capital investments through venture capitalists, angel investors, and corporate partnerships. She holds an MBA with a concentration in health care, is a published author in academic journals, an inventor, and an invited speaker. Leah is based in Florida.

James Zavala


James is a native New Yorker. He is married and has 4 children. James has been a NYC Police Officer for over 20 years and an Army Reservist for almost 30 years attaining the rank of Lieutenant Colonel. He has a B.S. in Criminal Justice, a M.S. in Leadership and currently working on an EdD in Organizational Leadership with a concentration on leadership development.

James is a proven achiever with exceptional knowledge in areas of leadership, management, personnel, operations, and training. James possess unique skill sets which enabled successful leadership in two austere combat environments as well as high levels of the military. James also volunteers in a youth leadership development program in the National Capital Region and has volunteered in the past for other non-for-profit organizations.

William Delbridge


Bill has extensive experience in marketing and strategic planning having held senior positions in several technology companies including Ensono, Getronics and LexisNexis. He excels in identifying growth opportunities through market research and business analysis, developing corporate and solution-level strategies to pursue those opportunities, understanding the needs of customers and executing marketing initiatives to help drive revenue.

Before moving into marketing, Bill progressed through positions in finance and accounting with several companies including Baxter Healthcare. This work provided him with a strong understanding of the value levers in various business models. He then worked in M&A before moving into marketing. He is a graduate of the University of Illinois (Finance) and earned his MBA at DePaul University. Bill resides in the Chicago metro area.

Diana Goncharova


| | |
| --- | --- |
| | Diana has a career history in nursing, emergency medicine, and disaster relief. She has worked within the international community for over two decades and brings to IRI a deep experiential understanding of East-West relations and differences in public health and social services. |

Terri Jones


Terri has extensive background in IT and information systems management for both for-profit and non-profit organizations. Her background includes dual degrees in Finance and Marketing. Her forte suite including Global Marketing, Marketing Management, Social Media Marketing and Research, Financial Reporting and Analysis, Operations and Systems Mgmt., and Strategic Planning.

Ms. Jones has worked in the banking and orthopedic medical industries. Terri serves on the board of directors of DFOWW, an educational organization serving underprivileged, low income, minority individuals and communities and she operates from a central base in the Greater Atlanta Region.

Executive Council (EC)
The Executive Council consists of five executive officers and assistants who are the senior managers of corporate functions among all the business units comprising the Company.
Chief Science Officer (CMO): Martin Dudziak
Member of Board of Directors
(see above)

Chief Financial Officer (CFO): James Cooper
Member of Board of Directors


Chief Technology Officer (CMO): Thomas Schmidt
Member of Board of Directors


Chief Marketing Officer (CMO): Sarah Heisman
Member of Board of Directors


Chief Operations Officer (COO): Lily Wang
Member of Board of Directors


Management Sphere (MS)
The Management Sphere consists of individuals responsible for the six core business units of the Company and for special sector-based operations of finance, marketing and other cross-corporate functions.
Member Sphere
The Member Sphere consists of the complete body of persons in all categories of employment within the Company and its core units.
Within this comprehensive sphere of all members of staff are twelve senior-level members of the Company who are responsible for the control of operational, technical, and resource functions of the Company's activities. These persons are directly engaged with the indicated functions. They directly manage other personnel who conduct specific operations and who report to these individuals and in matrix-fashion to the members of the Management Sphere.
IRI is growing and we are building strong committed teams of individuals worldwide. We are seeking to hire outstanding individuals, and outstanding companies and institutions for partnership relations. Read about these opportunities here.
Precisely What We Do And Deliver To You
For Investors and Special Clients
Our Defining Philosophical Principles as Expressed in the 13th Century


Copyright © 2020, 2021 Intelligence Renaissance Industries, a USA Corporation